The Curve at Melrose Ratings and Reviews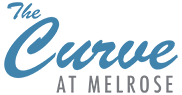 4333 N 6th Drive

,

Phoenix

,

AZ

,

85013




(855) 481-5221




https://www.curveatmelrose.com

See what other people are saying about our apartments located in Phoenix! At The Curve at Melrose Luxury Living, we value all our residents voices, and can't wait for you to see our luxury apartments for yourself. If you have any comments or suggestions, feel free to let us know! We appreciate the feedback, good or bad.
---
S
Summer Mullins
8/6/2023
It's a pretty nice place, been here for several months and haven't had bugs or any problems that needed maintenance. It's kinda noisy with the bars right outside, and pretty expensive for such a mid location, but I really don't have any serious complaints. The staff are pleasant but I haven't needed their help with anything yet so take that with a grain of salt.
R
Ryan Michael Breen
7/7/2023
This is an amazing place, in the heart of all the greatness of Phoenix. Moving from New York and LA, it's such a breath of fresh air meeting new creatives along their paths. The staff is welcoming, and prompt with repairs. This is a fantastic place to get connected and make your stuff happen. The gym and pool are immaculate and the overall camaraderie is amazing. I'm grateful to be hear for many years to come.
P
Pranav Pillai
6/30/2023
Recently moved here a week ago after driving 1700 miles from Kentucky, and the experience has been lovely. Dulce, Massiel and the maintenance staff have been phenomenally helpful in providing all the help that someone would want who was seeing the whole apartment complex for the very first time on their move-in day. They even went out of their way to ensure that my prematurely delivered luggage was safely secured inside my unit. I am glad that I placed my blind faith in them and chose this place!
We just signed our lease and everyone was super helpful and kind during the process!
(Translated by Google) Great place to live. (Original) Excelente lugar para vivir.
K
Kalyn McNicol
4/19/2023
We've never heard our neighbors, which is a first time for me! Love our 1-bedroom apartment and balcony. I recommend living on the south side of the complex. Living on the north or west side, you'd hear the bars and 7th Ave. But the south side is awesome and has a GREAT view of downtown! I've liked all of the office staff and maintenance guys.
M
Meghan
3/31/2023
Verified Resident
I relocated from the East Coast and decided the Curve at Melrose would meet my needs. Alex was great and helped me through the process via phone and email. The office has been very helpful whenever I had a question or concern. I would continue to be a resident but I bought a home in the area. The pool and other amenities are great and the neighborhood is fabulous. I would highly recommend checking out The Curve at Melrose for your next home.
Thank you for great service!
N
NyKeara Allen
3/11/2023
~Loving my stay @TheCurve, the staff is amazing. special shout out to Dulce, she was my consultant and made moving in a breeze.
C
Clarissa Wallace
3/6/2023
I've loved living here. The Alex and Hugo and Dulce and Steve have made my last year amazing in this community.
Great location, great apartment complex, and OUTSTANDING support from Dulce and Alex! From the first phone conversation to the moving in process, the property team here provided top notch assistance. They go above and beyond to ensure a wonderful experience in the community. Big props as well to the maintenance staff! They are quick to resolve any issue.
I had to coordinate my move virtually from out of state, and Alex was super helpful in ensuring the whole process went smoothly from a distance. When I arrived to move in, Dulce was a pleasure in getting me set up and oriented, and I'm very pleased with the apartment so far. Maintenance has been super friendly and accessible as well. Lovely location, fair prices, and a helpful staff of kind folks—checks all my boxes. Happy to call Curve my new home.
My girlfriend and I just moved here from across the country and I can't say enough nice things About the staff here at The Curve. Dulce and Alex have been so welcoming and friendly. They made the move in process so easy. They have been so great to work with and their communications have been great. So glad we picked this as our new home.
R
Rainbow Pest
10/11/2022
Love the location and the staff even more! We knew we would like it here but we LOVE LOVE LOVE it. Alex and Dulce are the best managers ever!!! Steve and Hugo keep the property in perfect repair and clean as can be.
P
Patrick Leary
10/5/2022
The best apartment experience I've had in Phoenix. The office staff Alex & Dulce are two of the kindest humans you will ever encounter and always willing to help your needs and address your concerns. The maintenance staff is also incredibly helpful and responds to your requests in a timely manner. Lastly, the building has incredible amenities and is in a prime location. There are bars and restaurants within walking distance and multiple grocery stores, drug stores, and quick food options within a mile or two. I highly recommend The Curve @ Melrose for anyone looking for the best living experience in Phoenix! PS- The apartment is extremely pet friendly and has its very own DOG PARK!
K
Kaitlin Girtin
9/22/2022
My partner and I are so glad that we chose The Curve! Thanks to Alex and Dulce, the move-in experience was both seamless and fun. Every need has been met and then some. The voguish neighborhood has many gems we look forward to exploring and overall, we've felt so welcomed. Especially moving from out of state, we're excited to have found a new home and community at The Curve here in Phoenix. Lastly, we love our unit - can't get over the views!
A
Angela Ludwig Racine
9/13/2022
Dulce made it extremely easy for me to provide all of the necessary paperwork via email & we very responsive whenever I had questions come up. Upon move-in day, Alex had my keys ready to go & even allowed me to use the elevator key in order to make my move-in process fast & easy. Really grateful I chose this place for next home. I know that management is quality & professional! I also feel extremely safe within the community, the security for accessing the complex & the build is exceptional.
We absolutely love The Curve's property, amenities, and locations! What has made our experience exceptional so far, is not just the property, but the care and attention Alex at the management office has put into making our move a smooth transition. From when we first toured with Alex to getting the keys, she has been professional, excited, and ready to solve any moving bumps we encountered. Thank you Alex for making our move exceptional!
N
Nicholas Martin
7/21/2022
Verified Resident
We absolutely love The Curve's property, amenities, and locations! What has made our experience exceptional so far, is not just the property, but the care and attention Alex at the management office has put into making our move a smooth transition. From when we first toured with Alex to getting the keys, she has been professional, excited, and ready to solve any moving bumps we encountered. Thank you Alex for making our move exceptional!
Great building, well staffed. Well maintained. Wonderful shared public spaces. Good gym. Nice pool. Strong bbqs. Good community
I
Isaiah Ruffen
6/11/2022
Just moved here a few days ago and the move-in process was very smooth. Big shoutout to the leasing office for being on top of everything leading up to the move. This apartment complex is definitely the place you want to be!
A
Alexandra Conforti
6/9/2022
I have just moved here (literally today) and the process was so easy! I was able to secure an apartment with beautiful natural light and a nice view in ONE day, get the keys and sign the lease within 2 days. Easiest process i've gone through. Staff and management are extremely nice and helpful!
Been here ten months almost and not even one complaint. Since the beginning every change in the building has been to improve. Super nice amenities, and our favorite thing, the place is quiet and peaceful with a great environment. The management, especially Alex, is always helpful, and more than anything friendly, professional and make every process as smooth as can be. The guys in the maintenance department are the best and are always keeping the areas 100%. We will truly miss this place.
Alex is the most helpful agent at this apartment, she was able to get me the lease I wanted in less than a week and accommodated the short length of the lease. The amenities here are really well managed and the layouts of the apartments feel very spacious and open
Truly a cute complex. The office staff was very nice and professional when dropping off a package for resident.
A
Adela Carrizoza
4/14/2022
If you're looking for an apartment this is your sign. I've had a pleasant experience during my apartment hunting thanks to The Curve. They've exceeded all my expectations, everything I was looking for in an apartment I got here with The Curve. Thanks to the amazing staff like Bryanna, Alexandra , Dulce and Hugo I couldn't be more happy with my choice in living here.
I am very satisfied with the customer service I receive from both the office and maintenance staff. The are very courteous, knowledgeable and quick to respond.
The customer service and quick responses from the staff here is outstanding! Alexandra (Alex) and the community manager, Dulce are exceptional. I am so happy I chose The Curve at Melrose!
In my 10+ years of renting I have never had such an exceptional experience than at the Curve. Alex in particular was incredibly helpful, responsive and accommodating in helping to get my apartment lined up. I moved here from out-of-state and she truly went the extra mile to help get me here. Can't thank her enough. I love the location and community. Highly recommend!
Have 0 complaints about living here. Great amenities, and in a good location. Love living here and Alex at the front desk is nothing short of Amazing. Always ready and willing to help! Makes living here that much better.
N
Nathaniel Boettcher
10/21/2021
The Curve at Melrose is a great property with wonderful amenities, close proximity to nightlife, and an attentive management team. I highly recommend this property to future tenants!
A
Andres Martinez
10/10/2021
So excited to move go the curve , Alex has been such a great help with this move in process. Jeffery and I are so excited to call this our home ☺️
P
Pierre
10/1/2021
Verified Resident
Wow! I was new in Phoenix, looking for an apartment, drove by these apartments on 4333 N 6th Drive, Phoenix, AZ, 85013. The manager, Dulce was very professional, extremely honest, friendly, upfront, and helpful. She gave me a tour of the facilities and explained everything in a way that was very easy to understand. The apartments are well-maintained and very clean. I highly recommend these apartments.
K
Kendall Davis
4/12/2021
We've lived here for the past 18 months and cannot say enough great things about this community. The grounds are clean and well taken care of, and the management team (shoutout to Gisselle!) is incredibly helpful, friendly, and accommodating. Plus, you cannot beat the location or the price. It's a super walkable neighborhood with a lot to explore, which can be hard to find in Phoenix. Sometimes the pool area gets noisy if you're facing in, but that issue is few and far between. We're so thankful for our time here and will miss it when we leave! We've loved living here!
Great place to live. Wonderful staff...
My wife and I had a great experience applying for our new apartment at The Curve. Gisselle was a phenomenal help and assisted us with any questions we had, and helped us apply/get accepted within a few days. The process was very simple and we even changed our minds on the floor plans mid-way through our application, which wasn't an issue. We are excited to move in, come May, and can't say enough great things about their service thus far. Thanks Gisselle!
Drove by these apartments. They looked very nice. Dropped in to ask a few questions and Gisselle was very professional and helpful. They are definitely in the running.
B
Brittney Munoz
3/5/2021
I left a review not too long ago but felt the need to leave another just with my experience over the past few months during this crazy pandemic. The staff at The Curve have been more than accommodating throughout this tough time and they have been so pleasant through all of the uncertainty and stressful months. I couldn't be more appreciative of the staff and how amazing they have been. I have remained so impressed by the upkeep of the property and have had zero issues during my time here!
This review is long overdue. I was one of the first residents here at the Curve when it opened in 2018 and have loved living here since. The location is great for anyone who wants to be in central Phx, has nice amenities, pet friendly (even for large dogs), and property management/maintenance is attentive and responsive to tenant needs. I recently transferred into a larger floor plan and Giselle made the transition super smooth and was accommodating with my move dates and other requests. She was also the person who helped me move in a few years ago so it is especially nice having tenured staff around who are familiar with the residents. Overall, 5 stars- couldn't be more happy with my experience living here.
Great and friendly staff. Giselle is amazing, attentive and fully knowledgeable about the community. She is definitely a standout! Amazing customer service and makes you feel at home.
I just like to take the time out of my day, to say how wonderful and professional Armando is. He answers any questions accordingly and in appropriate manner. I never have to feel unappreciated when Armando is around. He makes all his residents feel welcomed and valued!
I have been living here since October of last year. Gisselle at the leasing office is wonderful and professionally handles my issues if any. The one bed one bath is luxurious and I haven't yet heard any noises from neighbors except may be once or twice a dog barking which isn't an issue for me anyway. Mine is the street facing apartment but not the pool facing and the buzz of nearby restaurants on Friday evenings and weekends adds fun to my stay here.
Quality staff ... fun place to be. Disappointed they did not share in the expense of lost amenities due to COVID. Paid full amenity cost even though they were not available for long periods of time.
I have to say Giselle made my stay wonderful she was professional and very attentive to all my requests. Response for maintenance within 24hrs. I Would recommend her in you next moving appointment. 5stars from me.
J
Jennifer Sutton
1/27/2021
Devon and Armando are wonderful! They help me with any questions or concerns that I have and I'm so lucky to call this place home. The views of downtown Phoenix are so beautiful at night!
P
Pilar Mackey
12/28/2020
We lived at the Curve for over two years and only left because we bought a house. Great location, great amenities. Management (especially Giselle) was very responsive and knew each resident by name. The one time we had a maintenance issue, it was handled that day. Would recommended to anyone looking to rent in the midtown Phoenix area!!
R
rolando Moreno
12/24/2020
Residing at The Curve has been nothing but pleasant! The maintenance staff always accommodates any maintenance requests accordingly and within a reasonable amount of time. As for the office, Gisselle is an all star. She is always busy when we stop by but she never misses a beat! She is super attentive to detail and her customer service has always stood out to us. She is truly one of the reasons we decided to rent here to begin with. I think anyone who takes a tour with her would rent, she is great! 5 stars to The Curve!
The Curve at Melrose has been a great place to call home! If you are looking to move here make sure you speak with Gisselle, she is always there to greet you with a smile and she has always been so helpful with questions or concerns.
N
Nicole Rutkowski
11/29/2020
We have had a great experience with the Curve. One thing I would recommend, if you are looking to move, or a current resident speak with Gisselle, you can genuinely tell that she cares. I hope PB Bell, and the manager recognize how much Gisselle holds down the property, and truly cares.
L
Lizmarie Mena Feliciano
11/29/2020
My husband and I lived at the Curve for a year and it was great. The amenities are wonderful, (Pool, Spa, Grill, Game Room) the apartments are beautiful and the neighborhood is nice. The management team is excellent, especially Gisselle, who is always on top of any request or inquiry. I will miss the place and I will recommend anyone to live there.
I've been living here for about a year and a half and have never had any issues with my apartment, the staff or anything else. Giselle in the leasing office is extremely helpful and the leasing office staff in general is always very responsive. Apartments are clean, spacious and updated and well worth the money. Not to mention the location is great.
J
José Luis Uvence
11/10/2020
Me and my wife have been living on the Curve for a little bit more than 2 years and we love it. Management team is great, very professional and always willing to help, especially Giselle, who makes our days at the Curve awesome with her high quality service. THANK YOU GISELLE!!!! Amenities are neat and especially now that it is getting colder the pool has warm water, which is very nice. The building is clean and the location is perfect. Parcel pending lockers are very convenient and we don't have to worry about any of our packages. Maintenance request are solved in a timely manner and shows how management cares about their tenants (especially Giselle!). We love the Curve!!
Nice location, AMAZING staff, great amenities. You should live there.
The Assistant Manager Ms is Awesome and knows how to service customers with great professionalism, and a beautiful smile! She's the Best and the staff is Brilliant 👍🏽
Gisselle is such a great and Knowledgeable of the special property. Thank you!
Gisselle is such a great and Knowledgeable of the special property. Thank you!
R
Ronnie Lee Mickle (the poet)
9/18/2020
We had a wonderful resident experience at The Curve. Gisselle is an asset to the property and we hope they recognize her. She helped us with move in and move out and anything we needed along the way. The property is well kept and the apartments are great. We loved it and only moved due to a job relocation - otherwise we would have continued on in this wonderful place. If you're shopping around you won't regret living here.
K
Kimberlym Dumas
9/14/2020
We have lived here for a little over 2 months, and we just love it. Gisselle in the office has given us such superior service. Our 5th floor apt has such a magnificent view. We love it! I know I already said that lol.
P
Princess Kimberly
9/12/2020
D
Damon Robinson Dorsey
9/8/2020
The Curve on Melrose offers wonderful views, a downtown experience, and has a pretty diverse atmosphere. The Management Team is very helpful, professional and friendly, especially Giselle. The Curve is also Pet friendly. The residents here are awesome!
Living here has been great. Gisselle and the staff has been fantastic going out of their way to accommodate me during moving and with various needs for work.
My wife and I had a great experience at The Curve. The management team was wonderful, the amenities were great, and we never had a maintenance issue. Location is fantastic if you like all that Central Phoenix has to offer.
A good place to live. Thanks to Giselle for tending to my needs since day one. Actually before I moved in she made sure to communicate with me and get things done. Everyone is friendly. I have had countless of conversations in the elevators or simply walking down the hall!! Thanks to every single person on the staff for maintaining this place we call home! It doesn't go unnoticed.
B
Bonnie Schroeder
8/26/2020
My daughter lived here for a year and had a wonderful experience. She is in an electric wheelchair and the staff made requested changes to her apartment at no extra charge and always made her feel welcome. A special thanks to Giselle for all you did to help us!
I have been living here for over 9 months! The staff is great and very attentive. I have not had no problems so far. Every time I have a question or need help Giselle is the one to help me. I have done several maintenance requests and they always get them done fast. All the staff here is great or the ones I've met so far. I love the apartment and city view.
C
Christine Contreras
8/6/2020
My son is looking for his first apartment and when I called, spoke with Giselle Lugo who was super sweet and a pleasure to deal with. She went over all of the amenities and was very knowledgeable. I hope my son picks this location. As a mom having to deal with her child leaving home for the first time, she made me feel safe and comfortable and took the time to listen to my concerns. I don't normally write reviews but the customer service by Giselle was so refreshing and rare these days! I would highly recommend asking for her if you're considering this awesome property!!
S
Sherrye Chapin
8/3/2020
G
graciela Zepeda
8/2/2020
My coworker lives here and recommended to ask for Gisselle she was great and very helpful. I can't wait to tour next week!
B
Bobby Herrera
7/31/2020
The Curve at Melrose is amazing! Everything is well kept, the amenities are fantastic, and the location is great. The staff brings their best attitude to work and they are always ready to help - terrific energy! The management team is awesome!!
I've lived here for almost 2 years now, and the management team handles everything within a few days of notice, if it's an emergency, they'll be out in 1 hour max. Giselle was my first introduction to this complex when I originally toured, and has become such a friend over the years now since living here. I personally hardly notice noises and I live right next to the elevator. Sure, there's a bump here and there, but it's a community and we can't expect everyone to be perfect 100% of the time. The insulation is amazing, my electric is always super cheap, and I honestly never hear anything from the pool area.
K
Karla Nazario
7/28/2020
I moved here at the beginning of the pandemic and regardless of all of the unprecedented events the staff, such as Giselle, was always welcoming and attentive of my needs. That is greatly appreciated, especially during such difficult times. The complex has amazing facilities as well. Recommend.
D
Devon Nichols
7/24/2020
Wonderful staff and a beautiful community to live at! The pool hours have changed so there isn't as much noise past 10pm, and I hear they're adding bike storage areas! As a resident I enjoy the vallet trash and package lockers.. not to mention the pool! Great place to live and very central to everything. Many good restaurants, bars and shops nearby in the Melrose District!
A
Andres Martinez
7/24/2020
This place rocks I love it Here I have exactly one month and I have not yet experience any rude neighbors nor rude staff! GISSELLE YOU MY GIRL. She has been very very helpful since day one !!! I have nothing negative to say! The apartment I moved in was in good condition! My neighbors are friendly best part it's pet friendly! I love ballet trash pick up it is so convinent for those who work and just want to come home and relax !! Maintenance is fast !
A
Andy Martinez
7/23/2020
J
joseph colombo
6/6/2020
My partner and I were sad to leave we love the space and how professional the staff always was. I used all the amenities in the building and loved it. We really appreciated how helpful they were during the quarantine. I highly recommend the Curve! Thank you again.
B
Brittney Munoz
3/7/2020
I have really loved living here and Liz, Giselle and Lea have been so amazing and nice with all communication and any issues I've had. Living on the 2nd floor, I have not had any bad experience with noise or anything like what I've read in other reviews. I actually would consider the apartment as fairly quiet as well. The property has remained so well kept in the time I've been here which is over a year. I plan on being a resident here for a while! Can't beat the location, service and overall experience!
H
Hari Singh Jr
2/21/2020
Gisselle, Leah, and Liz are super professional, have been very accommodating, and have been a great help to me. The curve is perfect for young professionals, it's quiet and comfortable. I would def recommend this place!
Gisselle, Liz and Leah are amazing! Super friendly and reliable. They have made my stay at The Curve pleasant and positive! Any issue I've had they've resolved immediately. The atmosphere is here is great and would recommend anyone to live here!
T
Tino Hernandez
7/28/2019
Fantastic place to call home! The staff Liz & Giselle are friendly always helpful! The community is friendly and social. Love it!
Have addressed all of my needs and concerns in a professional and timely manner. Liz has always been especially helpful. They even checked on my cats on occasion when out of town! So grateful.
I would like to give 5 stars to the staff of The Curve at Melrose!!! For the excellent customer service I have received the ladies are wonderful and professional in all that they do in making my move and stay smooth and enjoyable a special shout out to Liz and Gisselle leasing agents❤️And Ofelia roving manager❤️ And Lea the property manager😍❤️❤️❤️ Thankyou to all maintenance is also excellent
B
Brianna Westbrook
1/28/2019
If I could submit a rating higher than five stars, I would for the Curve at Melrose. The living experience at the Curve has been beyond exceptional, and the amenities that the complex offers is top notch. The Curve's onsite leasing consultants Liz Gonzalez and Gisselle Lugo understand the importance of providing outstanding service and continually go above and beyond to ensure that your living experience at The Curve at Melrose exceeds your expectations.
The Curve @ Melrose is a fantastic place to live. The studio unit is quite spacious and the amenities (pool, community lounge, workout facilities) are top notch. I have had zero issues since being here. I'd specifically want to call out the management team at the Curve who are extremely responsive and knowledgeable for any issues. Especially Giselle, who was instrumental and very flexible in terms of helping me navigate the complexities of my sub lease. I have had nothing but a great experience at the Curve. Great place to live. Def recommend.
The staff at Curve has been wonderful. Gisselle has gone above and beyond from the very first moment that I visited the property for a tour and every step of the way after, including even just earlier today! Liz provided wonderful service and a hassle-free experience on move-in day. I can't say enough good things about these two ladies. You can get an apartment anywhere and there are plenty of comparable new builds in the area, but the excellent service is what sold me since Gisselle provided a stellar first impression and I'm happy to report that it has remained consistent with everyone on the staff I have come into contact, including Orlando and Salvador on the maintenance team. Thank you, Curve Team!
I absolutely love living here. The amenities are great and the leasing office staff are amazing which is so refreshing!!
G
Gabriella Ochoa-Gonzalez
7/1/2018
Giselle and Liz at the Curve are amazing with their costumer service. There's always about a million people wanting a tour, and I don't know how but they manage to be so attentive to everyone one of them. The amenities are so clean and the flow of the rooms are incomparable. The security features are also what sold me. I went looking at 12+ apartment complexes but I knew this had to be the one.
L
Lauren Simpson
6/19/2018
My boyfriend and I had the pleasure of working with Liz. She is amazing and was willing to answer every question and address every concern! I enjoyed my overall experience and I am impressed with the positive atmosphere!
K
Krystal McClure
6/14/2018
This is a great place to live. We walked in, were approved and moved in same day. Liz is amazing and their customer service is authentic and amazing. We have had no issues with noise which was a concern because we are near the pool and the property is kept clean and immaculate. It's beautiful, has the best gym I've ever seen and it's simply a great place to live!!
M
Morgan Alkahlout
6/11/2018
Nice building and friendly atmosphere
A
Anibal Flores
4/23/2018
This is a new apartment building with many of the units still under construction. Our experience from the very beginning was very inviting and welcoming. We had the pleasure of working with Gisselle as our leasing consultant. She was very professional and friendly. We immediately fell in love with the apartments and honestly it was more because of the service than the actual apartments themselves. We are excited and can't wait to become residents. Come and check this place out you won't be disappointed.
J
Jeremy Thacker
4/21/2018
A unique apartment community that did justice to the neighborhood by listening to and getting involved with the community. They offer free beach cruiser rentals to residents. They are sponsoring several neighborhood improvement projects including the new park across the street.